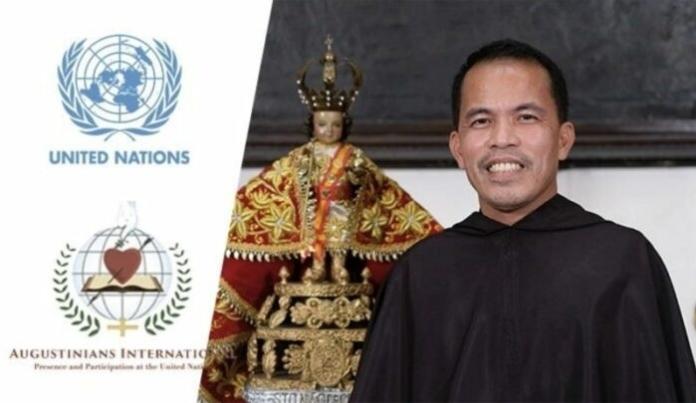 The Order of St. Augustine has been officially present at the United Nations since 2002.
Newsroom (15/09/2021 23:22, Gaudium Press) Fr. Alladin Luzon has been appointed by the Prior General of the Order of Saint Augustine as the Order's Permanent Representative to the United Nations (UN), becoming the first Asian Augustinian to occupy the post.
Fr. Luzon, who officially took up his new post on 1 September, will assist in the work of the Commission for Justice, Peace, and Integrity of Creation (JPIC) of the Order, and the Dicastery for the Promotion of Integral Human Development at the Roman Curia.
Presence of the Order of St. Augustine at the UN
Despite having registered in 1997 to participate in the UN as a non-governmental organization affiliated with the Department of Public Information, the Order of St. Augustine only gained a presence there in 2002.
Father Jesus Guzman, from the Province of Michoacan, Mexico, was the first religious member of the Order of St. Augustine to work full time in the UN, from 2002 to 2007.
Augustinians International
Augustinians International, the name of the NGO at the UN, has been involved in campaigns to deal with the issues of human trafficking and poverty. It has also worked to promote respect for the life and dignity of every human being within the framework of the Culture of Peace Movement sponsored by the United Nations Educational, Scientific and Cultural Organization (UNESCO). (EPC)
Compiled by Sandra Chisholm