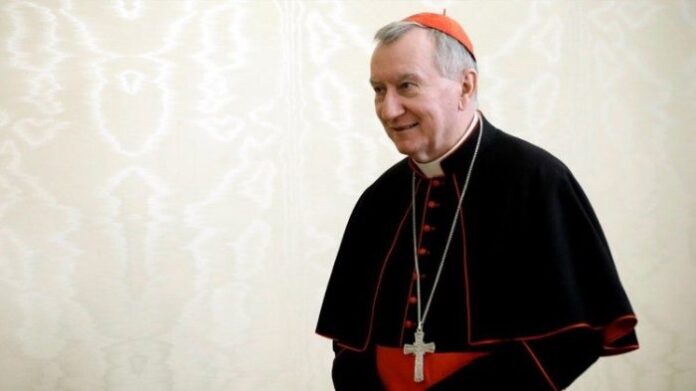 Vatican Secretary of State Cardinal Parolin and French Prime Minister Jean Castex met to commemorate the centennial of the renewal of diplomatic relations between the Holy See and France.
Vatican City (19/10/2021 2:23 PM, Gaudium Press) In 1921, France re-established its diplomatic relations with the Holy See. To commemorate the date, Vatican Secretary of State Cardinal Pietro Parolin and French Prime Minister Jean Castex met at the French embassy yesterday, October 18.
Cardinal Parolin recalled the troubled beginning of the 20th century but affirmed that after 1921 relations between the Vatican and the French Republic were cordial and of mutual esteem.
Points of common interest: human rights, world peace
Despite the existing differences regarding secularism, the two heads of state preferred to address issues of common interest, such as human rights, the promotion of world peace and the protection of religious minorities, among others.
The Middle East seems to be the place where the diplomatic collaboration of the two states is most noticeable: the establishment of peace in the region and the respect for fundamental human rights are some of the common concerns of the Holy See and France.
"Fundamentally," Cardinal Parolin explained, 'France and the Holy See share global responsibilities, even as we exercise them in different ways and with different goals."
On sexual abuse 
The controversy surrounding sexual abuse in the Church was part of the agenda. The Secretary of State said that the Church's commitment in France will be stronger and more determined "in full collaboration with the civil authorities, while respecting the nature, mission, and sacramental structure that are proper to the Church."
Jean Castex responded that it is up to the Church to deliver appropriate responses on the issue and stated that "the separation of Church and State, is in no case the separation of Church and law."  (FM)
With information from VaticanNews.
Compiled by Gustavo Kralj