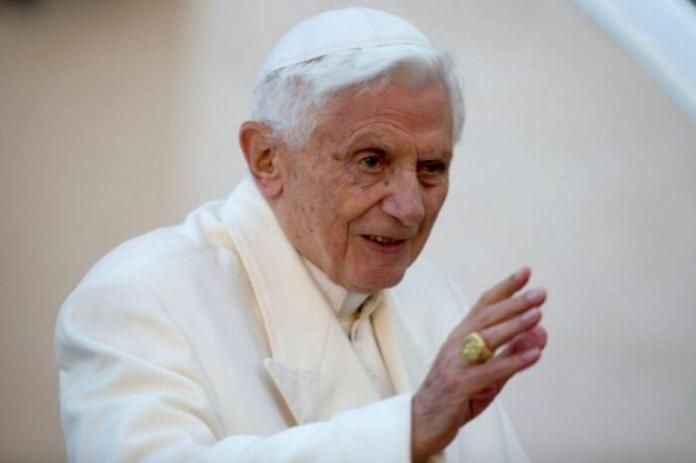 Prefaced by Pope Francis, the book "La Vera Europa, identità e missione" by Benedict XVI contains a text which deals with current topics.
Vatican  (18/09/2021 08:30, Gaudium Press) The third volume of an editorial project that gathers together texts by Benedict XVI as Cardinal and Pontiff was launched yesterday, the 16th, by Edizioni Cantagalli.
Entitled "The Real Europe, Identity and Mission" (La Vera Europa, identità e missione, in the original Italian) the book contains an introductory text by Benedict XVI that deals with themes that are in vogue in European politics and in the world in general.
Among the subjects are: homosexual unions, the contraceptive pill, artificial fertilisation and euthanasia.
Homosexuality, contraception, abortion and euthanasia
The Pope emeritus states that homosexual marriage is a contradiction with the cultures of the humanities, which never questioned the fact that man and woman were ordained for procreation.
According to him, this idea was disturbed with the arrival of the contraceptive pill which made possible the separation between fecundity and sexuality. From then on, all forms of sexuality became equivalent.
Benedict XVI uses the same reasoning to conclude the opposite "fertility can naturally be thought of without sexuality".  Thus man is no longer a "gift", but a "planned product".
Now "what can be manufactured can also be destroyed", warns the Pope Emeritus, who is concerned about the growing tendency towards euthanasia.
Foreword by Pope Francis
Pope Francis, who prefaces the book, says he is "happy" to present the work and regrets, together with his predecessor, that in Europe respect for human life is increasingly lost.
Francis praises Benedict XVI who never feared "denouncing with great courage and farsightedness the numerous manifestations of the dramatic renunciation of the idea of Creation, up to the most recent current consequences. (FM)
With information from Aleteia.